The international academic mobility of teachers, employees and students of EI "GSAU" is realized within international agreements on cooperation.
The main objective of the academic mobility is the integration of the university in the international scientific-educational area which promotes improvement of quality of scientific researches and competitiveness at the educational services market.
List of programmes, scholarships, grants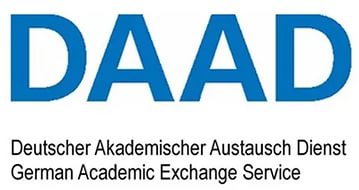 DAAD
The German Academic Exchange Service (DAAD) is the largest organization in the world which promotes the international academic exchange between students and scientists. Since its foundation in 1925 DAAD has provided scholarships to more than 1,9 million people in Germany and abroad. Moreover, DAAD supports the process of internationalization of the German higher educational institutions, promotes distribution of Germanic studies and the German language abroad, gives support to developing countries at creation of high-quality training courses and advises authorities on education, science and politics of stimulation of social and economic development of the country.
Information centre of DAAD in Minsk

ACADEMIC MOBILITY
Practical information
Insurance
Medical insurance contract is required for the whole stay in Belarus. It should be concluded with RUE "Belgosstrakh" or "Beleximgarant" or with any foreign insurance company.
The medical insurance contract with foreign insurance organization must:
– contain the name of a foreign insurance company and an indication of its location, telephones of foreign insurance organizations or international assistance services, as well as the surname, first name, middle name (if available) of a foreign citizen;
– be valid at the territory of the Republic of Belarus;
– be valid for a period of temporary stay or temporary residence of foreign citizens in the Republic of Belarus;
– provide the limit of indemnity not less than EUR 10 000. A medical insurance contract with foreign insurance organization can be confirmed by an insurance policy, an insurance card or other document containing the above mentioned information about the medical insurance contract.
Housing
Incoming students can be provided with the accommodation in the dormitory based on availability. International cooperation office assists in finding accommodation.
Country, costs of living, host country formalities, etc.
http://inter.ggau.by/en/belarus
Visa
EU students are required to have a valid visa issued by the Embassy/Consulate of the Republic of Belarus. Members of the International Cooperation Office assist in preparing of invitations for the students nominated by the home institution by the Institutional Erasmus Coordinator of our University after approval of the Application Form and Learning Agreement.
Local grades
The following grading scale is used at the university
To get "Credit" students are to get 4-10 grade points;
To get exam:

Grades according to the National Grade System

ECTS

ECTS grade

Definition

10, 9

А

EXCELLENT (outstanding performance with only minor errors)

8

B

VERY GOOD (above the average but with some errors)

7, 6

С

GOOD
(generally sound work with a number of notable errors)

5

D

SATISFACTORY (fair but with significant shortcoming )

4

E

SUFFICIENT – performance meets the minimum criteria)

3, 2, 1

FX

FAIL – some more work required before the credit can be awarded

F

FAIL – considerable further work is required