The international academic mobility of teachers, employees and students of EI "GSAU" is realized within international agreements on cooperation.
The main objective of the academic mobility is the integration of the university in the international scientific-educational area which promotes improvement of quality of scientific researches and competitiveness at the educational services market.
List of programmes, scholarships, grants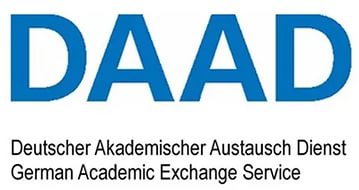 DAAD
The German Academic Exchange Service (DAAD) is the largest organization in the world which promotes the international academic exchange between students and scientists. Since its foundation in 1925 DAAD has provided scholarships to more than 1,9 million people in Germany and abroad. Moreover, DAAD supports the process of internationalization of the German higher educational institutions, promotes distribution of Germanic studies and the German language abroad, gives support to developing countries at creation of high-quality training courses and advises authorities on education, science and politics of stimulation of social and economic development of the country.