One of the most important directions of international cooperation is a development of project activity.
1. TEMPUS Project "Human Security (environment, quality of food, public health and society) on Territories Contaminated by Radioactive Agents. Project coordinator is University of Cordoba (Spain). Project number 530644-TEMPUS-1- 2012-1-ES-TEMPUS-JPCR
The Project was approved by the Commission regulation of the Ministers of the Republic of Belarus dated October 3, 2013 № 871.
Project consortium includes 19 partners: 17 establishments of higher education: 5 from EU and 4 from partner countries (PC) (Russia, Belarus, and Ukraine), 1 NPO and 1 research organization.
The common goal is to combine forces both partner countries universities', universities from EU, non-profit and research organizations for training, professional retraining and development of experts professional skills who are able to solve multidisciplinary problems existing on the territories of Belarus, Russia and Ukraine contaminated by radioagents for human security.
2. Tempus Project – "Reform of High School Education in the Field of Biotechnology. Development of a new BSc / MSc – Curriculum" is being carried out at the University (BIOTECH).
Project number 511426-TEMPUS-1-2010-1-RU-TEMPUS-JPCR.
Coordinator: D. Mendeleyev University of Chemical Technology of Russia.
The Project was successfully finished.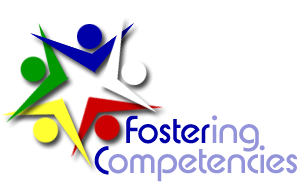 Fostering Competencies Development in Belarusian Higher Education (FOSTERC)
On 15 November, 2016 a new international project "FOSTERC" under the program ERASMUS+ was launched in Polytechnic University of Valencia (Spain).
The representatives of 5 foreign and 11 Belarusian higher educational institutions attended the meeting.
During the event the issues related to the development prospects of the project in our country were addressed and the list of core activities was established.
The Technical University of Valencia (UPV, Spain) represented by INGENIO is the responsible for coordination and project management. Dr. Adela García Aracil permanent academic staff at INGENIO is the project coordinator.
The associate partners are: •
3 European Universities: Lietuvos Edukologijos Universitetas (LEU – Lithuania), U. w Bialystok (UwB – Poland), Turun Yliopisto (U.Turku – Finland)
• 8 Belarusian Universities: Belarusian State University (BSU); Yanka Kupala State U. of Grodno (YKSUG); Belarussian State Pedagogical University (BSPU); Francisk Skorina Gomel State University (GSU); Grodno State Agrarian University (GSAU); Polotsk State University (PSU); Brest State University (BrSU); Belarus State Economic University (BSEU)
• Ministry of Education of the Republic of Belarus
• National Institute for Higher Education (NIHE – Belarus)
• University Solutions, SL (USSL – Spain)
The new situation (full integration in the Bologna process) requires a special attention of European cooperation programmes in order to support advances in the modernisation of Belarusian universities. This is an historical moment when the cooperation and support of other European universities is crucial for developing a climate of understanding among Belarusian and the rest of European universities. The activities addressed in FOSTERC will promote the shift towards input/content to output/outcomes in Belarusian Higher Education Institutions. Training workshops and training visits will provide good practices to Belarusian institutions to integrate learning outcomes into full model of education. Moreover, FOSTERC will provide benefits for the consortium both to the EU programme- and partnercountry groups and will allow developing, transferring and integrating practices and policy recommendations.