Belarus is situated in the centre of Europe and borders on 5 countries: Russia, Ukraine, Poland, Lithuania and Latvia. The country occupies the area of 207,600 sq. km. Its population is 9,503,800 people. The country has no seashore, yet Belarus is a significant trade and transport link between Europe and CIS countries. Minsk, the capital of the Republic of Belarus, is located in the centre of the country.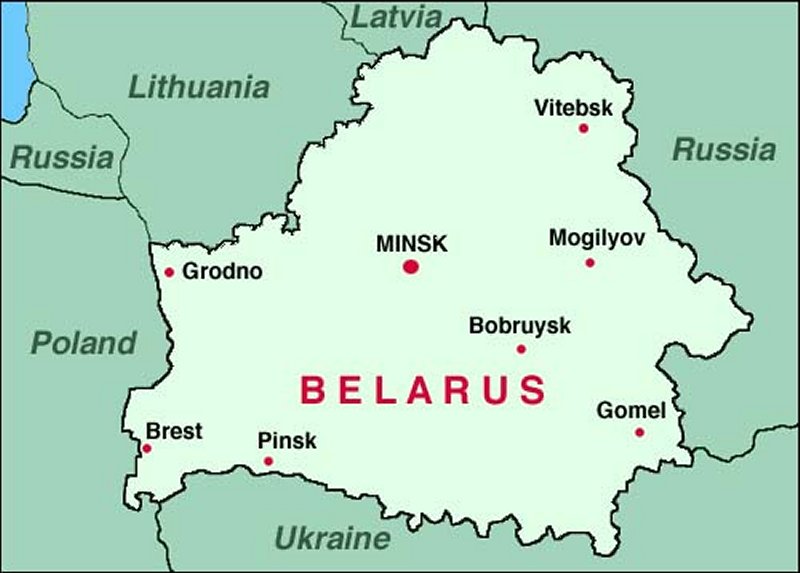 Climate
Moderate continental climate of Belarus is characterized by rainy cool summer, mild winter with frequent thaws, changeable weather in autumn and winter. The average temperature varies, depending on the Belarusian regions. The average temperature in July ranges from +17°C in the north to +18.5°C in the south. The average temperature in January ranges from -4.5°C in the south-west to -8°C in the north-east.
Religion
The most common religion in Belarus is Christianity. Belarusian Christians practice Orthodoxy, Roman Catholicism, Greek Catholicism (Uniate Church), and Protestantism. Among other religions, the most popular are Judaism and Islam.
Culture
There are annual festivals held in Belarus, which introduce different waves and styles of musical arts: Belarusian Musical Autumn, Minsk Spring, Zolotoy Shlyager, Muzy Nesvizha Festival. "Slavyanskiy bazar in Vitebsk" International Art Festival has become a symbol of the Belarusian festival movement. Popular variety performers from different countries of the World take part in the Festival.
The most famous theatre is the National Academic Big Opera & Ballet Theatre of the Republic of Belarus. There are grand theatre festivals held in Belarus, which include Panorama in Minsk and Belaya Vezha in Brest.
The most famous Belarusian writers and poets are Simeon Polotskiy, Yanka Kupala, Yakub Kolas, Maksim Bogdanovich, Vasil Bykov, Vladimir Korotkevich.
Useful information
Communication
Currently, there are four cellular operators in the Republic of Belarus: three companies support GSM standard and one company supports NMT and CDMA-2000 standards. These companies are: VELCOM, MTS, BeST / life:), BelCel.
Telephony with most towns and cities worldwide is trouble-free and quite cheap. When calling abroad from a hotel or apartment, dial number «8», wait for a signal, then dial continuously number «10», country code, city code and subscriber's number. If there is no direct dial-up connection with a country, you can call a telephone operator at 171.
Money
The national currency of the Republic of Belarus is Belarusian ruble. On July 1, 2016 the denomination in the ratio 1:10 000 was carried out in the country, therefore the old banknotes (the pattern of the year 2000) as well as the new banknotes and coins (the pattern of the year 2009) are in circulation till the New Year 2017.